Do you mulch? This is something that wasn't really part of my garden lessons growing up but I now think is a real game changer.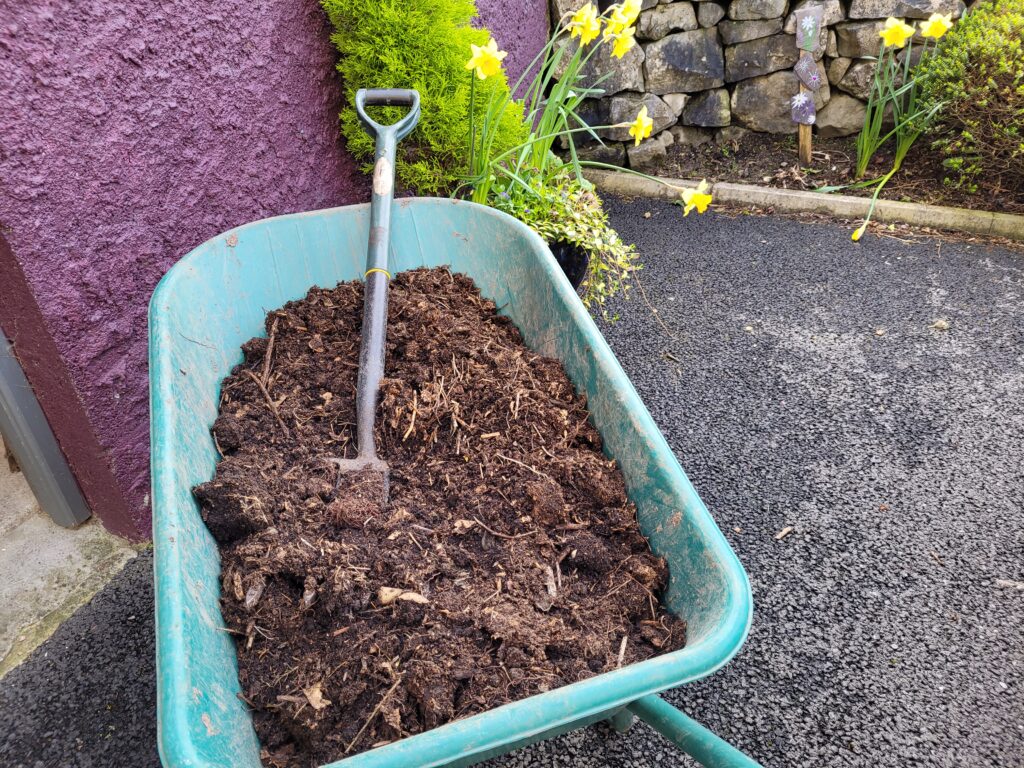 What is mulch? Mulch is anything you put on top of the soil. It can be organic like compost, rotted manure, bark, even grass cuttings or materials like gravel.
When I talk about mulch, I am meaning the organic kind really. The idea is that you put a layer of organic material on top of (weeded, sorry!) soil for the purposes of:
a) helping moisture retention,
b) keeping emerging plants safe and warm from late frosts ,
c) feeding the soil replacing nutrients lost last year to ensure the coming year has amazing plants and,
d) suppressing weeds.
So it is easy to see why it is a good idea.
The downside? Mulch can give slugs a hiding place but this is less of an issue as it compacts down over time. Depending on your garden, you will need quite a bit for it to be effective as the layer needed is around 5cm or 2 inches minimum. Realistically, this means you need a farmer neighbour or your own compost or deep pockets to buy it in.
My garden does generate quite a bit of waste in pruning and tidying up so making my own compost makes sense and I use two black plastic 'tardis' composters for it (one full and rotting and one in the process of being filled). Even with these I still have lots of waste that I need homes for so since I bought my garden shredder, I put a lot of shredded material directly on the soil now too. These aren't cheap but if you have a big garden, they are pretty handy. I have a review here on YouTube for anyone thinking of it.
I don't use weed membrane much but what I'm going to trial this year is laying a couple of layers of newspaper on the soil before I put down the mulch. The newspaper is biodegradable but it also helps improve weed suppression further. I'll let you know how it goes.
What not to mulch? Most plants will thank you for it but don't mulch anything that likes a dry life such as lavender. I made a total mess of my lavender hedge by killing it with mulch kindness. And if you're mulching around trees and shrubs, don't allow the mulch to come up against the trunk or main stems.